ZEROPEN TOFI | TOMASZ TORFINSKI
TOMASZ TOFI TORFIŃSKI - IS ONE OF THE WORLD'S MOST RECOGNIZABLE TATTOO ARTIST TODAY AND THE...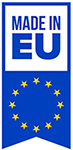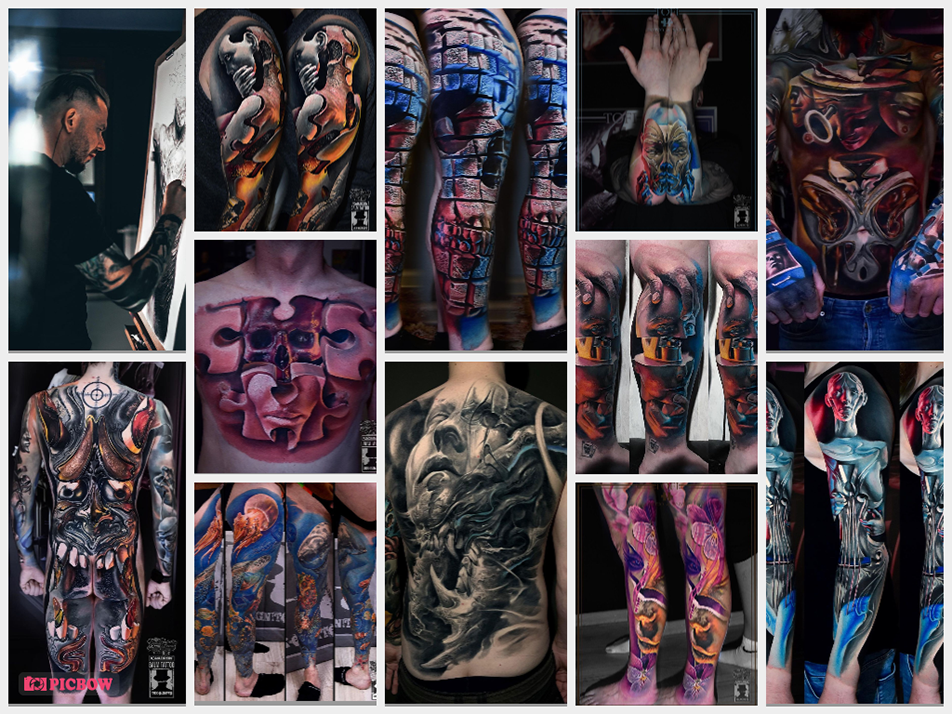 TOMASZ TOFI TORFIŃSKI - IS ONE OF THE WORLD'S MOST RECOGNIZABLE TATTOO ARTIST TODAY AND THE OWNER OF THE INK-OGNITO TATTOO BRAND. WITH OVER 20 YEARS IN THE INDUSTRY, HE CONTINUALLY DEVELOPS HIS TATTOOING SKILLS AND WORK TECHNIQUES. HIS STYLE SHOWS HIS FASCINATION WITH SURREALISM AND HIS ENORMOUS THEMATIC DIVERSITY. THE DISTINCTIVE LEITMOTIFS OF TORFIŃSKI'S WORKS ARE OFTEN MUSICAL INSTRUMENTS THAT TRANSFORM INTO HUMAN FIGURES, WHICH HE DESIGNS IN 3-D. HE IS THE FIRST IN THE INDUSTRY TO OFFER CREATIVE 3-D DESIGNS.

IN COOPERATION WITH THE ARTIST, TATTOOME HAS CREATED A MACHINE WITH WORKING CAPABILITIES AND PARAMETERS PREFERRED BY TORFIŃSKI. THANKS TO THE DESIGN BASED ON SUCH A SELECTION OF COMPONENTS, WHICH TAKE INTO ACCOUNT THE SIMULTANEOUS NEED TO USE COLOUR AND SHADING IN PROJECTS, THE MACHINE ENABLES WORK IN AESTHETICS SIMILAR TO THOSE REALISED BY THE ARTIST. THE *MOTION CONTROL FUNCTION APPLIED IN THE 9-WATT ENGINE ALLOWS THE MACHINE TO OPERATE WITH THE SAME FORCE, REGARDLESS OF THE LOAD. IN PRACTICE, THIS MEANS THAT THE TOMASZ TOFI TORFIŃSKI ZEROPEN PRO-MODEL OPERATES AT THE SAME TORQUE (NEEDLE STICKING) AT 3 VOLTS AND AT 12 VOLTS IN THE RANGE FROM 40 TO 150 HZ. AN ADDITIONAL DISTINGUISHING FEATURE OF THE MACHINE IS THE FACT THAT IT STARTS AT THE VOLTAGE OF 3 (WITH AN INSTALLED CARTRIDGE), WHICH GIVES IT A VERY STRONG POSITION ON THE MARKET—YOU WON'T FIND A MORE POWERFUL OR STRONGER MACHINE OF THE PEN TYPE.

*MOTION CONTROL—TATTOOME COMPANY OFFERS YOU A TATTOO MACHINE EQUIPPED WITH AN ELECTRIC MOTOR MADE WITH NEW BRUSHLESS TECHNOLOGY—MOTION CONTROL. THE ADVANTAGES OF THIS SOLUTION INCLUDE: NO ELECTRO-MECHANICAL MOTOR ELEMENTS WEARING OUT DURING OPERATION, AND CONTINUOUS ADJUSTMENT OF THE TORQUE. IN PRACTICE, THIS MEANS MAINTAINING A CONSTANT HIGH TORQUE/POWER DURING OPERATION AND AUTOMATIC, DYNAMIC ADAPTATION TO THE CHANGING EXTERNAL LOAD. REGARDLESS OF THE NEEDLE REVOLUTION (LOADS), THE MOTOR MAINTAINS A CONSTANT ROTATIONAL SPEED SET BY THE USER, WHICH CORRESPONDS TO THE MOVEMENT FREQUENCY OF THE NEEDLE/NEEDLES MOUNTED IN THE MACHINE.
RECOMMENDED VOLTAGE BY TOFI 6-6.5V
SIZE: 33 x 98mm

KIT INCLUDE:
1 x TOFI PRO-MODEL ZEROPEN
1 x 3M CABLE
1 x ERGONOMIC GRIP HANDLE