FLAT//BOY DIRECT DRIVE
FLAT//BOY - AN EVEN LARGER QUALITY OF COLORS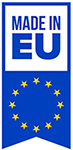 FLAT//BOY THE SUPER-STYLISH FLAT//BOY MACHINE IS POWERED BY A MOTION CONTROLLED "FAULHABER" BRUSHLESS MOTOR. THE FLAT//BOY WAS DESIGNED WITH METICULOUS CARE, AND MANOEUVRABILITY IN MIND. DON'T  BE FOOLED BY IT'S SMALL PROPORTION, FLAT//BOY REALLY PACKS A PUNCH WITH IT'S HARD DRIVE. CRAFTED OUT OF 6061 ALUMINIUM AND WEIGHING IN AT A MERE 71G, FLAT//BOY WILL HELP YOU THROUGH THOSE LONG SESSIONS WITHOUT WRIST AND HAND FATIGUE.  LINING, SHADING AND COLOUR PACKING, EVEN FINE LINES TO DOT WORK, FLAT//BOY RUNS 3-12 VOLTS TO SUIT EVERY APPLICATION. THE ANGLED JACK 3.5mm PORT KEEPS THE CHORD OUT OF THE WAY AND MAKES  BAGGING YOUR MACHINE A BREEZE. THE UNIVERSAL VICE MECHANISM ALLOWS YOU TO INSTALL STEEL OR DISPOSABLE GRIPS WITHOUT CRUSHING TUBES. THIS MACHINE IS AN ASSET IN ANY TATTOOER'S ARSENAL.
*MOTION CONTROL - TATTOOME COMPANY OFFERS YOU A TATTOO MACHINE EQUIPPED WITH AN ELECTRIC MOTOR MADE WITH NEW BRUSHLESS TECHNOLOGY - MOTION CONTROL. THE ADVANTAGES OF THIS SOLUTION INCLUDE: NO ELECTROMECHANICAL MOTOR ELEMENTS TO BE WEARED OUT DURING OPERATION, AND CONTINUOUS ADJUSTMENT OF THE TORQUE. IN PRACTICE, THIS MEANS MAINTAINING A CONSTANT HIGH TORQUE/POWER DURING OPERATION AND AUTOMATIC, DYNAMIC ADAPTATION TO THE CHANGING EXTERNAL LOAD. REGARDLESS OF THE NEEDLE REVOLUTION (LOADS), THE MOTOR MAINTAINS A CONSTANT ROTATIONAL SPEED SET BY THE USER, WHICH CORRESPONDS TO THE MOVEMENT FREQUENCY OF THE NEEDLE/ NEEDLES MOUNTED IN THE MACHINE.

Stroke length:
Dotwork, Line, Solid, Shading & Coloring - 3.5mm
Recommended Voltage: 6-8V
included
1 x FLATBOY
1 x 2M WIRE
voltage: 3 - 12V

frequency: 40 - 140 Hz

Drive: Faulhaber 9W

Weight: 71gr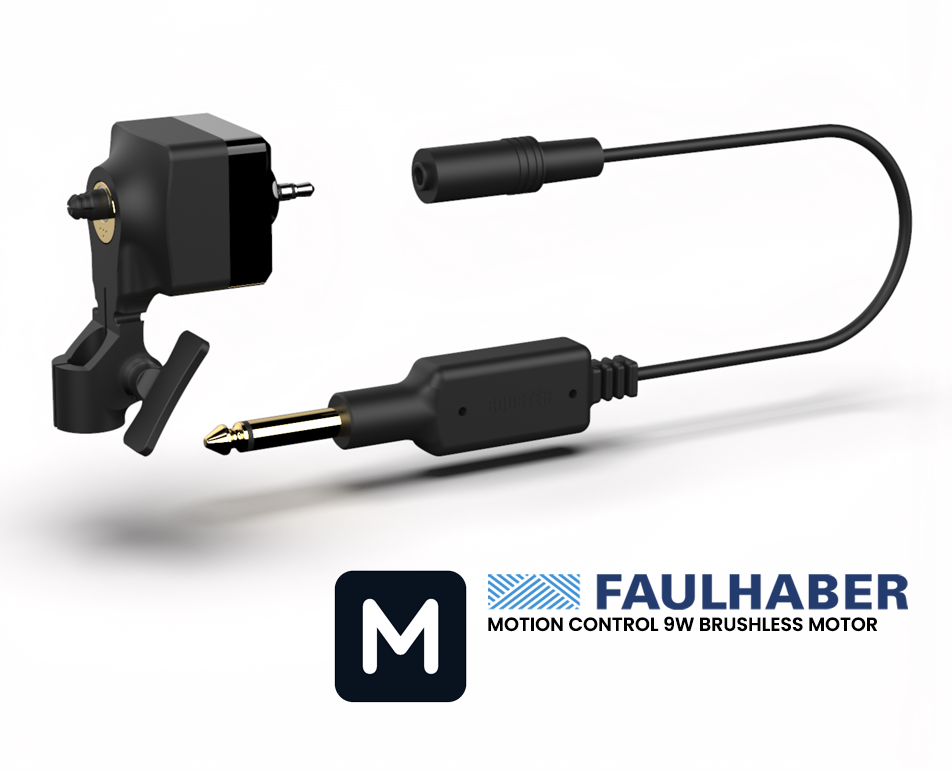 Accessories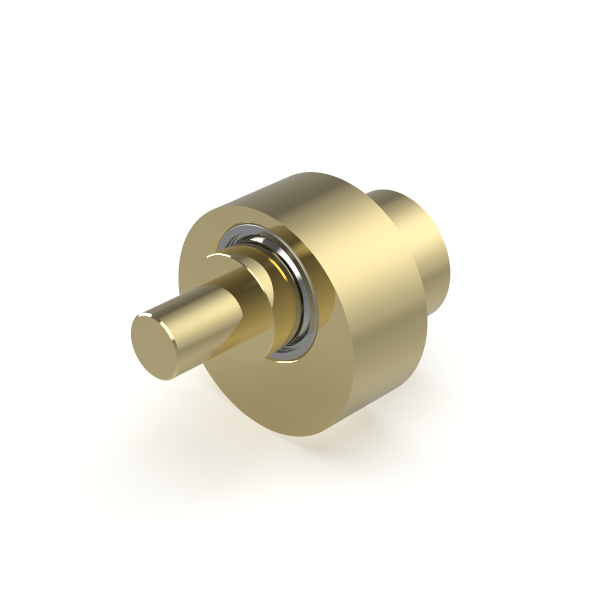 STROKE CAM
STROKE TYPE CLICK COMPATIBLE WITH TATOOME MACHINES.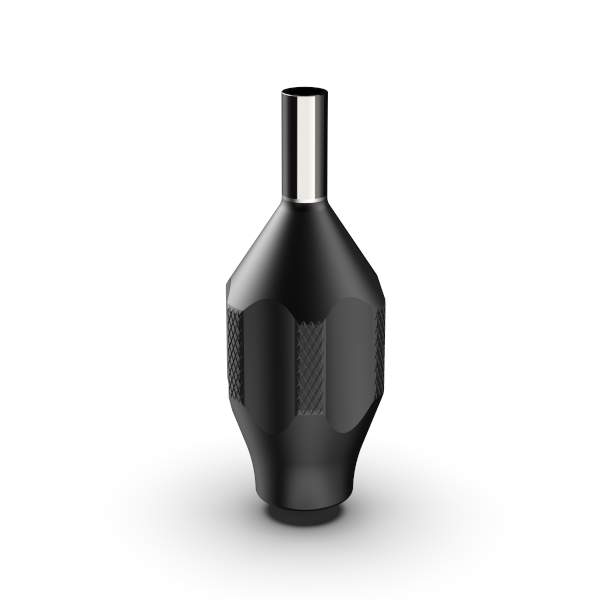 CARTRIDGE GRIP 30MM
THE TATTOOME 30MM "THICK GRIP" IS MADE FROM HIGH QUALITY LIGHT WEIGHT ALUMINIUM